The Addams Family finds the charmingly creepy clan facing a new nightmare: daughter Wednesday has fallen in love…with a nice young man from Ohio!! Despite the pair's plea for things to just be normal for once, the dinner party hosted by Gomez and Morticia to meet the boy's parents soon goes devilishly awry, testing the bonds of family, love, and unholy matrimony.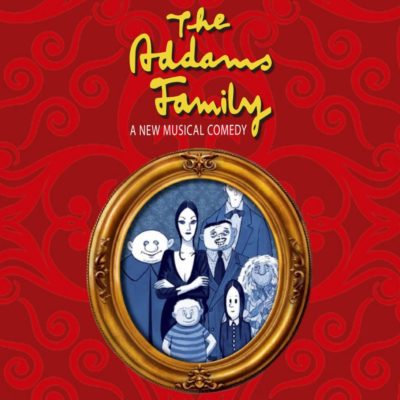 Addams Family: The Musical
Stay Tuned for Info Coming SOON!
THE ADDAMS FAMILY, a comical feast that embraces the wackiness in every family, features an original story and it's every father's nightmare: Wednesday Addams, the ultimate princess of darkness, has grown up and fallen in love with a sweet, smart young man from a respectable family– a man her parents have never met. And if that wasn't upsetting enough, Wednesday confides in her father and begs him not to tell her mother. Now, Gomez Addams must do something he's never done before– keep a secret from his beloved wife, Morticia. Everything will change for the whole family on the fateful night they host a dinner for Wednesday's "normal" boyfriend and his parents.
Summer 2021!
August 12 – 14 ONLY!
Casting Auction Winners
Meadow opens @ 6pm
Performance @ 8pm
Special arrangement with TWR
$35 General Admission Presale
($5 Service Charge/Donation = $40 Total Ticket Price)
$45 Day Of Performance Ticket Price
Date To Be Determined!
$125 Per Ticket
$1000 for 8
Includes dinner and reserved chairs or blanket space for the performance.
Drinks and Hor'dourves served before Performance.
Meet the Cast!
VIP Treatment!
Starts when the park opens at 6pm.
#SSTgetsSPOOKYviptreatment
Click Below to Purchase Tickets For:
SST 4th Annual Casting Auction
Date TBD
Drinks and Hors d'oeuvres at 5:30 Pm
Auction at 7pm
Join us for a night of fun, previews and a chance to bid on being on the large Super Summer Stage in The Addam's Family!