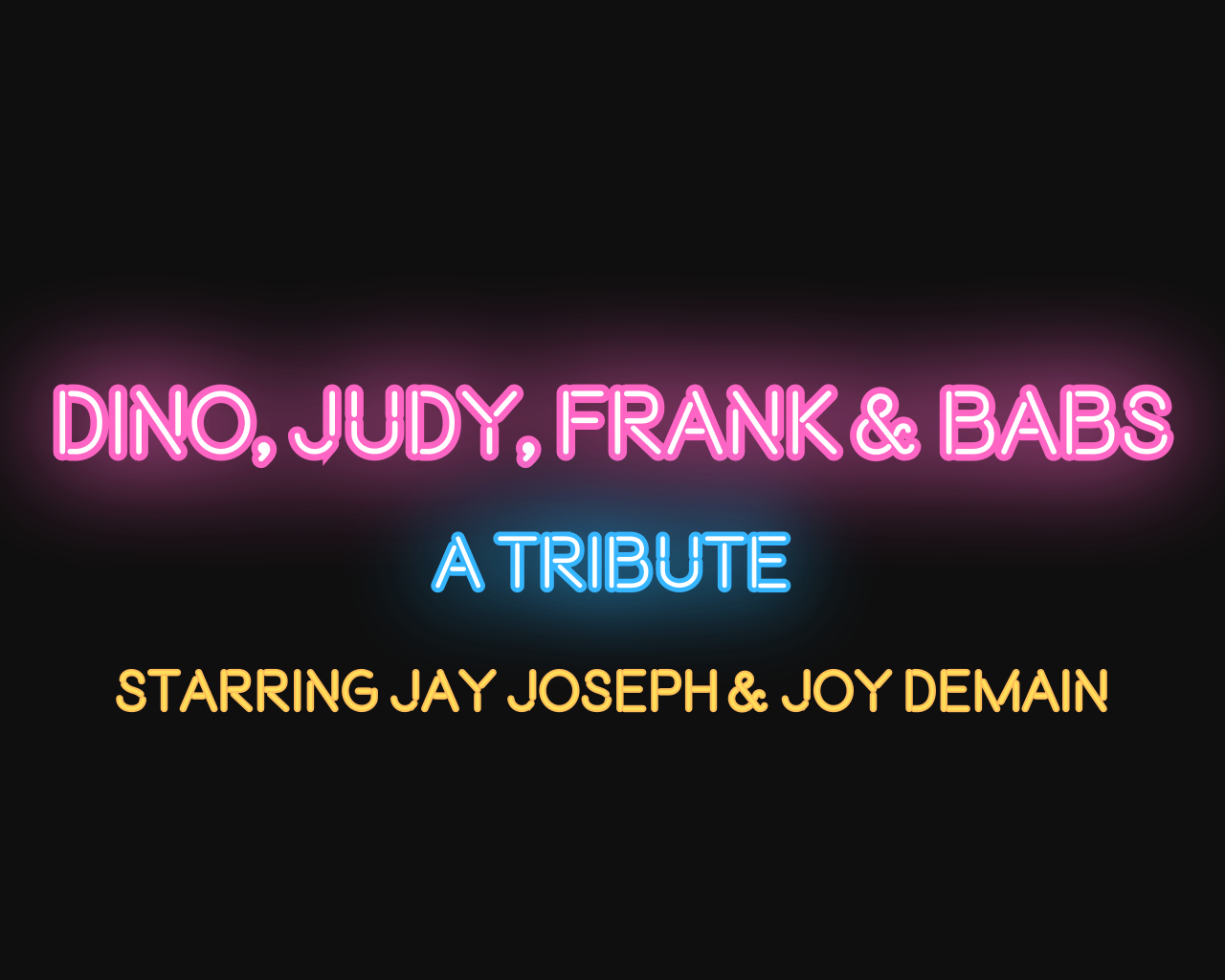 Produced by: Super Summer Theatre & Jade Productions
A Musical Review of some of the greats: Frank Sinatra, Dean Martin, Judy Garland and Barbra Streisand
Dino, Judy, Frank & Babs, A Live Tribute Show to Dean Martin, Judy Garland, Frank Sinatra and Barbra Streisand features some of your favorite songs made popular by these ICONIC Super Stars. Memories trickle through the music and help us remember The Way We Were, magically, as if touched by Witchcraft. After all, Everybody Loves Somebody Sometime and Happy Days remembered just make us Smile and send us Somewhere Over the Rainbow. Feeling Good we'll be In the Mood for Love. And Love Will Keep Us Warm, sharing Friendship, always knowing they each did it their own My Way.
Was performed at the Super Summer Theatre Studios
4340 S Valley View, Suite 210
Las Vegas, NV 89103
Support your local theatres in this time of need, please DONATE
Performed:
May 13 – 23, 2021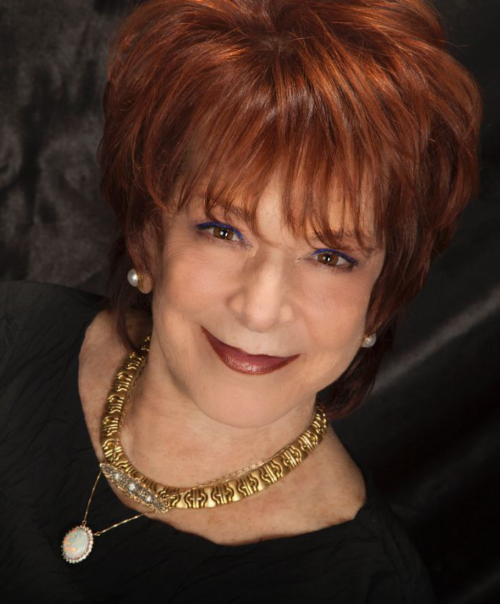 Soooo very happy to be doing a LIVE show here at SST and happy you are here with us. SST performances include HOLIDAY FOLLIES, A BABY BOOMERS' TOAST TO BROADWAY, DEATH IS A DRAG–Felicity Conrad, GUYS AND DOLLS–Adelaide, HELLO DOLLY–Dolly Levi, LI'L ABNER, FIDDLER ON THE ROOF–Golde, FUNNY GIRL–Fanny Brice and various fundraisers. At Super Summer Theatre I produced and/or directed HOLIDAY FOLLIES, BABY BOOMERS, GUYS AND DOLLS, LI'L ABNER, WORKING and FIDDLER ON THE ROOF with my company, Jade Productions.  I have performed in shows by Bill Fayne, been a Streisand impersonator at Fitzgeralds and (sub) at the Tuscany Hotel/Casino in the Streisand-Sinatra Show for a little while.  I sing adult–contemporary, rock, standards with piano or bands for special events, convention shows and nightclubs. I have performed in, directed and produced shows for many companies around town and I am working with A Touch of Mystery doing live and virtual shows.
Jay is thrilled to be a part of the the next LIVE production at SST Studios.. He has performed on both coasts in musical theater, nightclubs, in Las Vegas as Principal Singer of several production shows, and around the world headlining on cruise lines. 
SST & SST Studios audiences have seen him in his Interactive Murder Mysteries: Murder By Association & Deception At The Disco as well as DEATH IS A DRAG and as Billy Flynn in CHICAGO!
In addition to performing, Jay owns and operates A Touch of Mystery & More Entertainment, an interactive event & entertainment company.