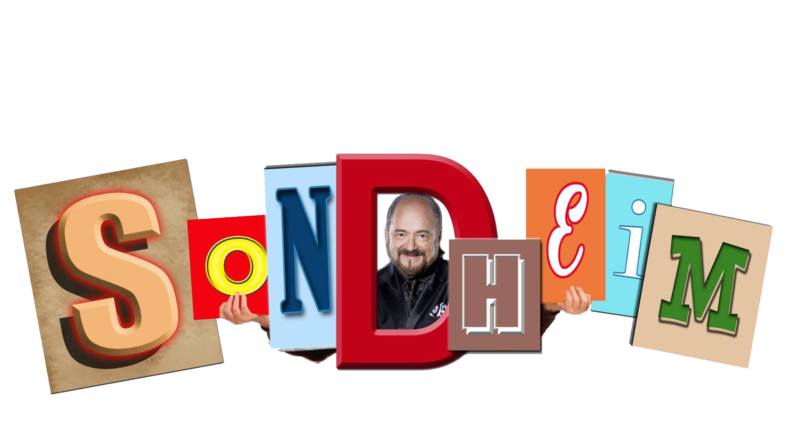 BILL FAYNE AND FRIENDS CELEBRATE STEPHEN SONDHEIM'S 91st BIRTHDAY!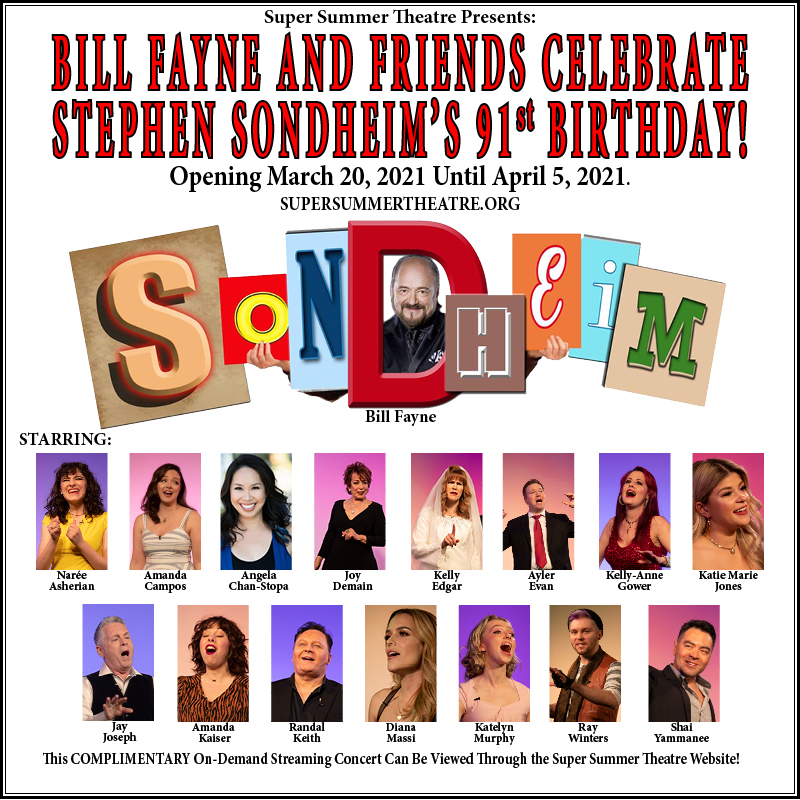 Under the tutelage of Oscar Hammerstein II and Richard Rodgers, Sondheim as a composer and lyricist has given voice to The American Musical in a career spanning almost 70 years. From West Side Story to Into the Woods to Sweeney Todd– Sondheim has elevated musical theatre to the art form it is today and has influenced almost everyone that has graced the stage and screen in some form or fashion.
ON DEMAND STREAMING. LINK WILL APPEAR HERE WHEN IT IS LIVE.
This Concert was sponsored by:
Support your local theatres in this time of need, please DONATE
ON DEMAND Streaming:
Available March 20, 2021 – April 5, 2021
Ticket Pricing:
COMPLEMENTARY
Cast:
Bill Fayne

Narée Asherian

Amanda Campos

Angela Chan-Stopa

Joy Demain

Kelly Edgar

Ayler Evans

Kelly-Anne Gower

Katie Marie Jones

Jay Joseph

Amanda Kaiser

Randal Keith

Diana Massi

Katelyn Murphy

Ray Winters

Shai Yammanee