You're A Good Man, Charlie Brown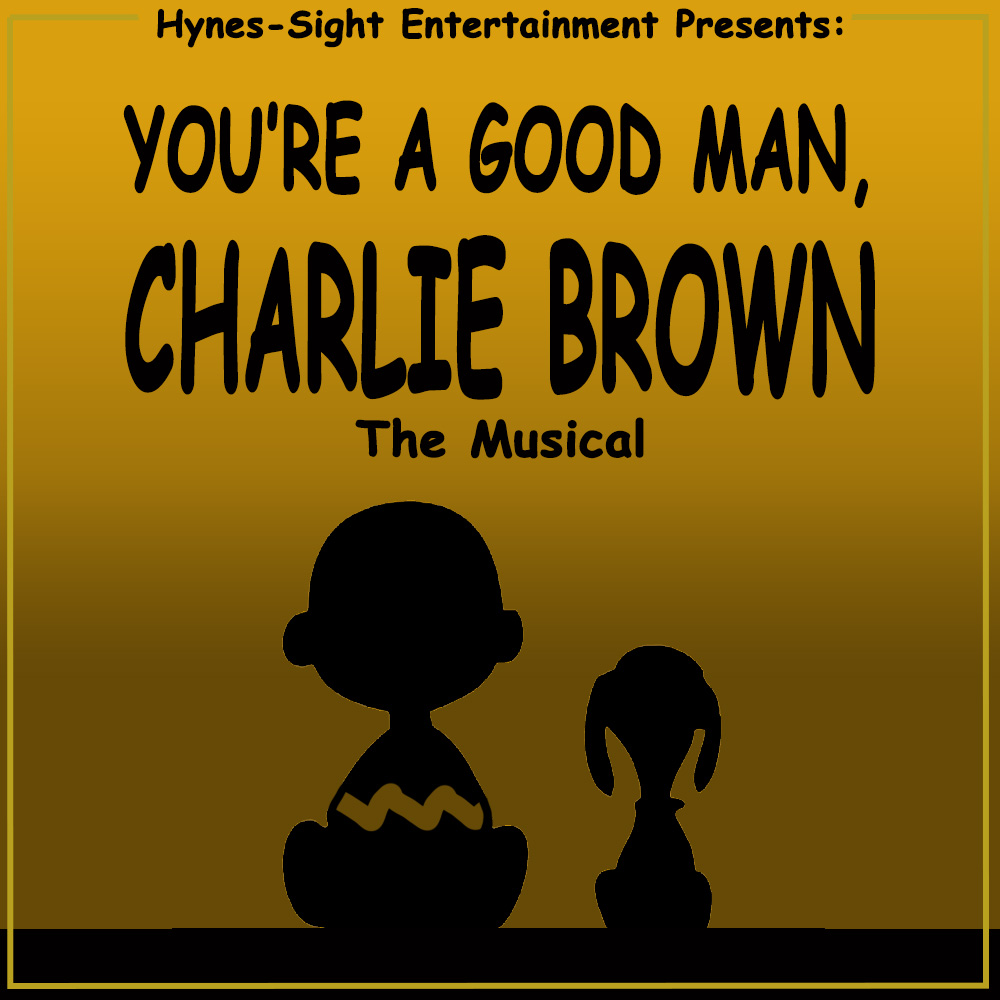 Original Direction for this version of You're A Good Man, Charlie Brown by Michael Mayer / Originally Produced in New York by Arthur Whitelaw and Gene Persson
Directed by: Joe Hynes
Produced by: Super Summer Theatre & Hynes-Sight Entertainment
Presented by arrangement with Concord Theatricals on behalf
of Tams-Witmark LLC, www.concordtheatricals.com
Charlie Brown and the entire Peanuts gang explore life's great questions as they play baseball, struggle with homework, sing songs, swoon over their crushes, and celebrate the joy of friendship.
Happiness is great musical theatre! With charm, wit, and heart, You're A Good Man, Charlie Brown explores life through the eyes of Charlie Brown and his friends in the Peanuts gang. This revue of songs and vignettes, based on the beloved Charles Schulz comic strip, is the ideal first show for those who would like to do a musical. Musical numbers include "My Blanket and Me," "The Kite," "The Baseball Game," "Little Known Facts," "Suppertime," and "Happiness." Guaranteed to please audiences of all ages!
Will be performed at The Boman Pavilion, Spring Mountain Ranch State Park
6375 NV-159, Blue Diamond, NV 89004
Parking Opens at 5pm
Meadow Opens At 6pm
Performances:
Approx 2h Run Time
Dates DBT
Support your local theatres in this time of need, please DONATE

Super Summer Theatre will be offering an ASL interpreted performance on Friday, July 16th IF REQUESTED. Please fill out the ASL request before July 5 so we may schedule the interpreter.
Performances:
July 15, 16, 17
July 22, 23, 24
July 29, 30, 31
8 PM PST Performance
Parking Opens at 5 PM
Meadow Opens at 6 PM
 $15 Cash/Check In Office Sale
 $17.50 Credit Card Presale
 $25 Day of Performance
Seating is limited and Social Distancing Practices Will Be Upheld.
Audition Dates Monday, May 10 & Wednesday May 12, 7pm-10pm
Character Breakdown:
Please note that all characters will be played by adults as written. 
All characters need to be strong vocalists.
Charlie Brown: Everyone's favorite blockhead. He must emanate sincerity, and a quality that the audience will root for. (A2-F4)
Lucy: The original mean girl. She is a wisecracking, no nonsense person who keeps everyone in check. Must posses great comic timing. (G3-F5)
Snoopy: Charlie Brown's faithful best friend, Joe Cool and WW1 Flying Ace! Must possess great comic timing. Strong dancer preferred. (A2-F4)
Linus: The intellectual of the gang, yet very reliant on his blanket. He is an old soul in a child's body. Must be a strong dancer. (A2-F#4) 
Sally Brown: Charlie Brown's younger sister. She is sassy and head strong. Comedic timing is a must. (A3-Bb5)
Schroeder: The musical prodigy. He loves music and his piano more than anything. Wants to make Beethoven's birthday a holiday. (A2-Ab4)