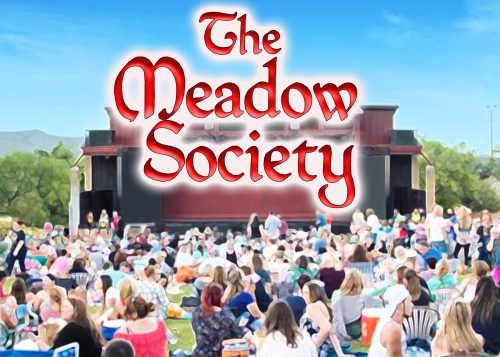 The Meadow Society is Super Summer Theatre's way of showing our appreciation to donors who have made a planned gift to us. It is an honorary society of people who have demonstrated an important, yet simple, commitment to the vibrant future of Super Summer Theatre. Named for our beloved Meadow, which welcomes all who appreciate the natural beauty of our setting and who believe in our mission to provide family-friendly, affordable entertainment under the stars, the Meadow Society seeks to preserve all that we hold dear about Super Summer Theatre.
Membership in the Meadow Society is open to anyone making a deferred gift to Super Summer Theatre regardless of the gift amount. We gratefully accept and appreciate all gifts. Although many of these gifts to Super Summer Theatre will be received years or even decades from now, the SST Board of Directors sees the Meadow Society as an immediate and formal vehicle to recognize the generosity of patrons and other friends who designate Super Summer Theatre as a beneficiary in their estate plans or wills.
Meadow Society members receive invitations to special Super Summer Theatre events throughout each year including the annual Advisory Board Reception and Meeting and the annual VIP Donor Reception. Members are also acknowledged annually in the Main Season Program Book and receive periodic updates about Super Summer Theatre.
If you believe that you already qualify for membership in the Meadow Society or if you would like additional information about planned gifts to Super Summer Theatre, then please contact Tom Kovach at tom@supersummertheatre.org.